PHOTO GALLERY: LHS girls cross country qualifies for state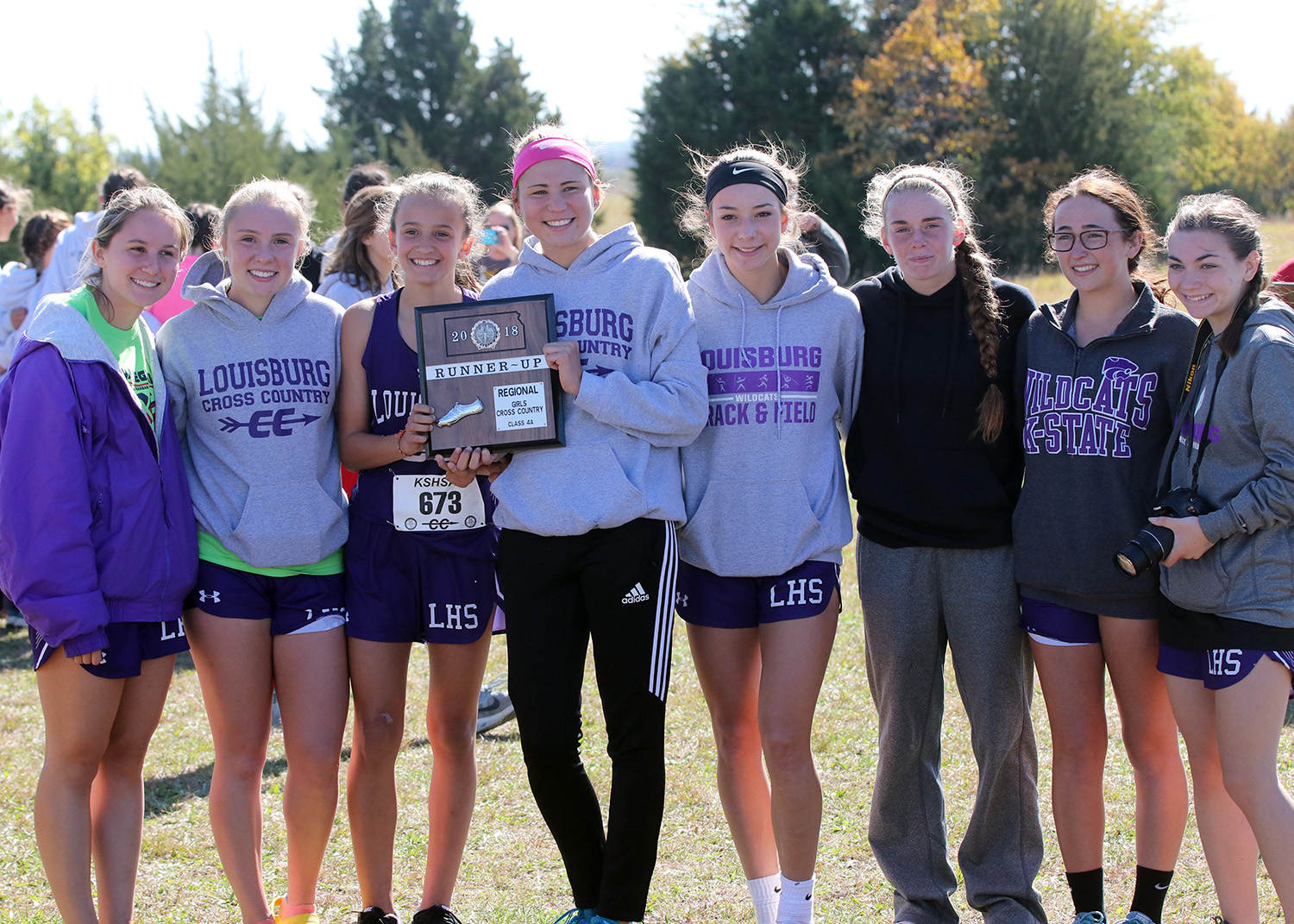 Andy Brown / Louisburg Sports Zone
Members of the Louisburg girls cross country team (from left) are Kaitlyn Lewer, Shaylor Whitham, Reese Johnson, Trinity Moore, Delaney Wright, Carlee Gassman, Emily Williams and alternate Kennady Wilkerson pose with the Class 4A regional runner-up plaque Saturday in Ottawa.
The Louisburg High School girls cross country team is headed back to the Class 4A state meet this weekend in Wamego. The Lady Cats finished second at the regional meet in Ottawa last Saturday and qualified the entire team for state.
Trinity Moore, Reese Johnson, Carlee Gassman, Shaylor Whitham, Delaney Wright, Kaitlyn Lewer and Emily Williams led the Lady Cats to their first ever regional runner-up trophy. Louisburg also added a pair of individual medalists as Johnson finished second overall and Moore was third on what was a difficult, hilly Ottawa course.
Here is a photo gallery from Saturday's meet, which also included the Wildcat boys' final race of the season. The Lady Cats are scheduled to run at 12:55 p.m. this Saturday at the Wamego Country Club. Congrats again to all the runners!