KSHSAA releases classifications for 2019-20 school year
The Kansas State High School Activities Association released its classifications for the 2019-20 school year, along with the football classifications for the 2020-21 and 2021-22 seasons.
There were a few changes in both areas, but more so on the football side.
Football classifications are determined based on enrollment figures in ninth, 10th and 11th grade. Louisburg is still in 4A with 432 students and is toward the lower half of the classification.
Entering Class 4A beginning in the 2020 school year will be St. James Academy, Lansing and Great Bend, who have all moved down from Class 5A. Wamego also made the jump back in from Class 3A.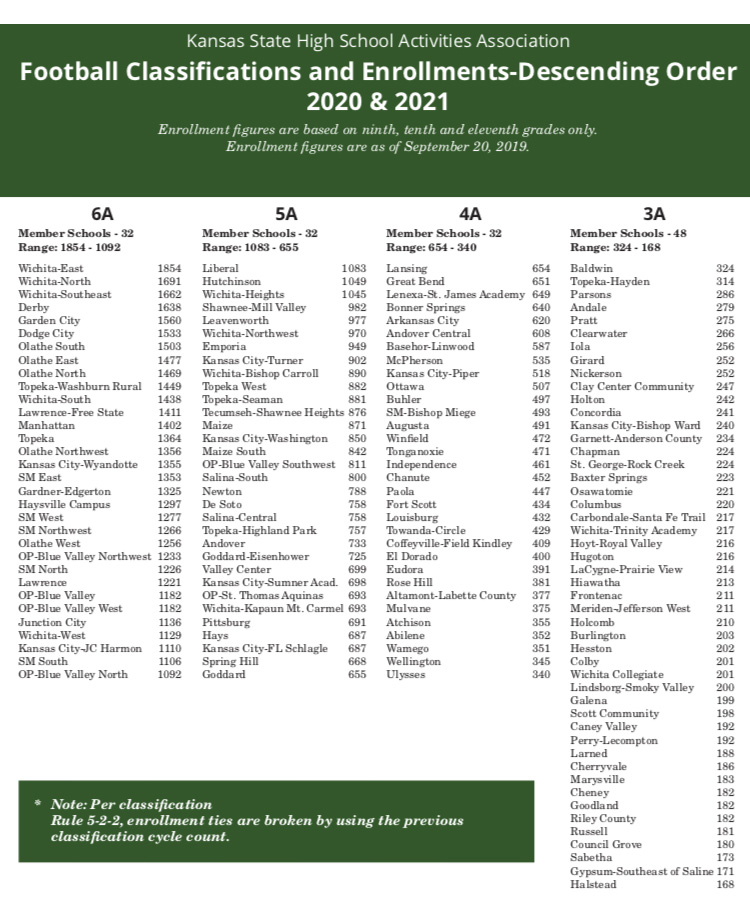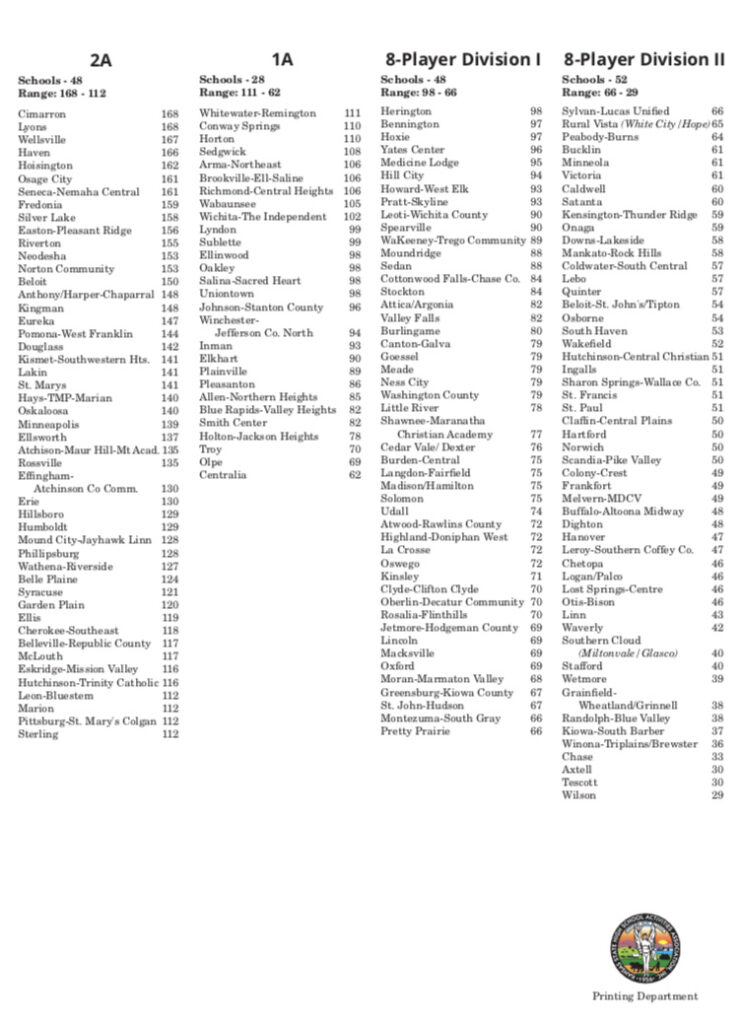 Goddard, Pittsburg and Spring Hill all saw their enrollment grow and will be moving up from 4A to 5A next year. Baldwin saw their enrollment decline and will move down to Class 3A in football the next two years.
In the rest of the sports, not much changed with regards to Class 4A for this year.
Enrollment figures for all grades in Louisburg this year is 573, which puts the school in the upper half of Class 4A. The biggest school is Buhler with 661 and Bishop Miege is the second biggest at 656 and Ottawa is third at 653.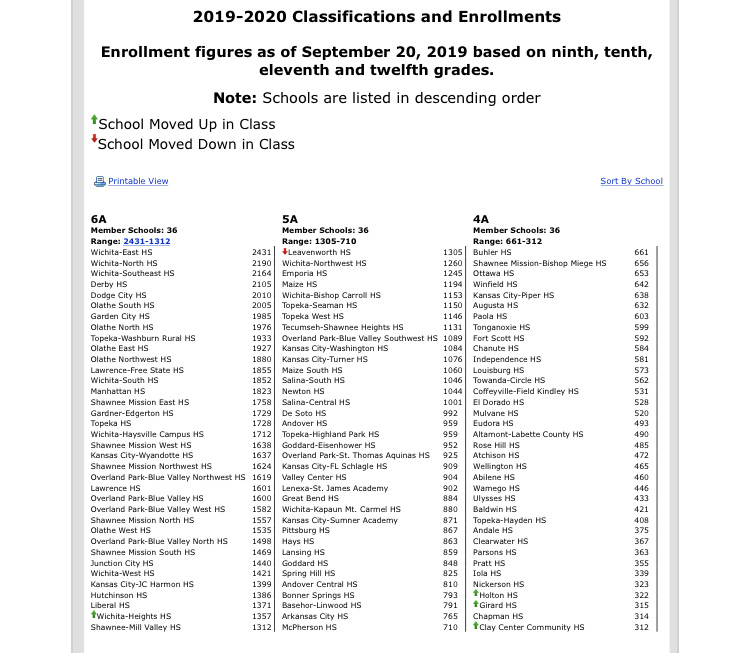 Three schools will make the move up to Class 4A this year. Clay Center, Girard and Holton all saw their enrollment increase and will come back to 4A, while Osawatomie, Anderson County and Wichita-Trinity Academy will move out of 4A to 3A this year.