Four Lady Cats selected to GKCVCA all-star match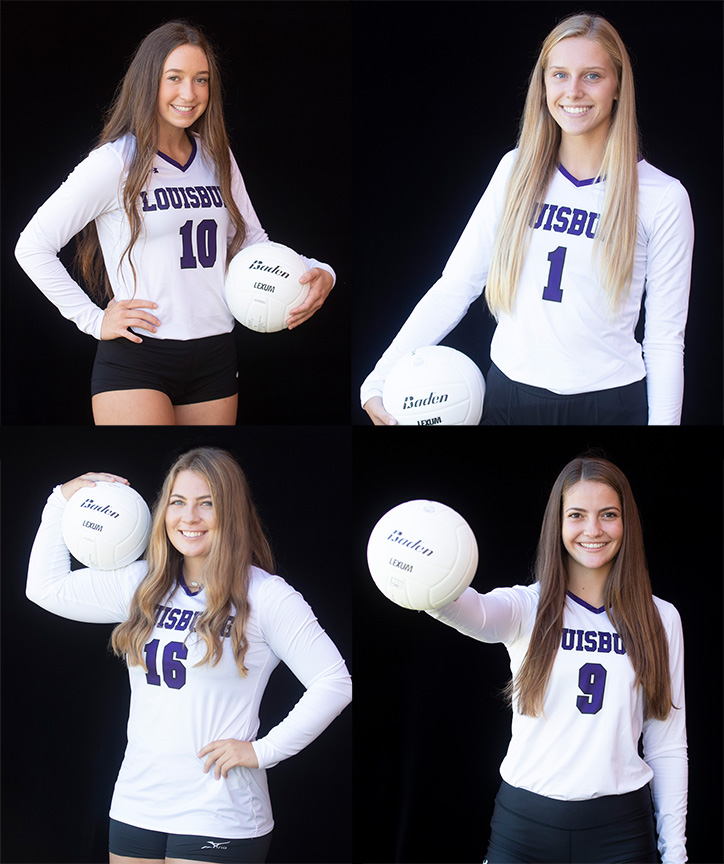 Andy Brown / Louisburg Sports Zone
Louisburg seniors Riley Kallevig (10), Erin Lemke (1), Reilly Ratliff-Becher (16) and Haley Cain (9) were all selected to participate in the GKCVCA all-star match this Sunday at Avila University.
Over the years, Louisburg has been no stranger when it comes to the Greater Kansas City Volleyball Coaches Association all-star match.
The contest, which pits the best senior volleyball players from Kansas against the best from Missouri, features both a small and large-class match. Once again this year, the Lady Cats will be well-represented.
Haley Cain, Riley Kallevig, Erin Lemke and Reilly Ratliff-Becher have all been selected to participate for the small-class team at 5 p.m. this Sunday at Avila University.
The four Louisburg players played big roles in the Lady Cats' fourth-place state finish this past season and have helped the Lady Cats to three straight state tournament appearances, including two runner-up finishes in 2017 and 2018.
Cain, who was a middle hitter for Louisburg, was third on the team with 202 kills on the season and was second with 58 blocks. She also added 27 aces on the year.
Kallevig played all six rotations for the Lady Cats the past two seasons and finished her year with 191 kills and 31 aces. She was also second on the team with 276 digs.
As for Lemke, the Lady Cat outside hitter overcame an injury midway through the season to record 106 kills and 27 blocks.
Ratliff-Becher served as the libero for Louisburg and was the leader in the back row. She had a team-high 359 digs and led the team in serve receive. She also finished with 17 aces and 85 assists on the season.