Week 6 Athlete of the Week: Cade Gassman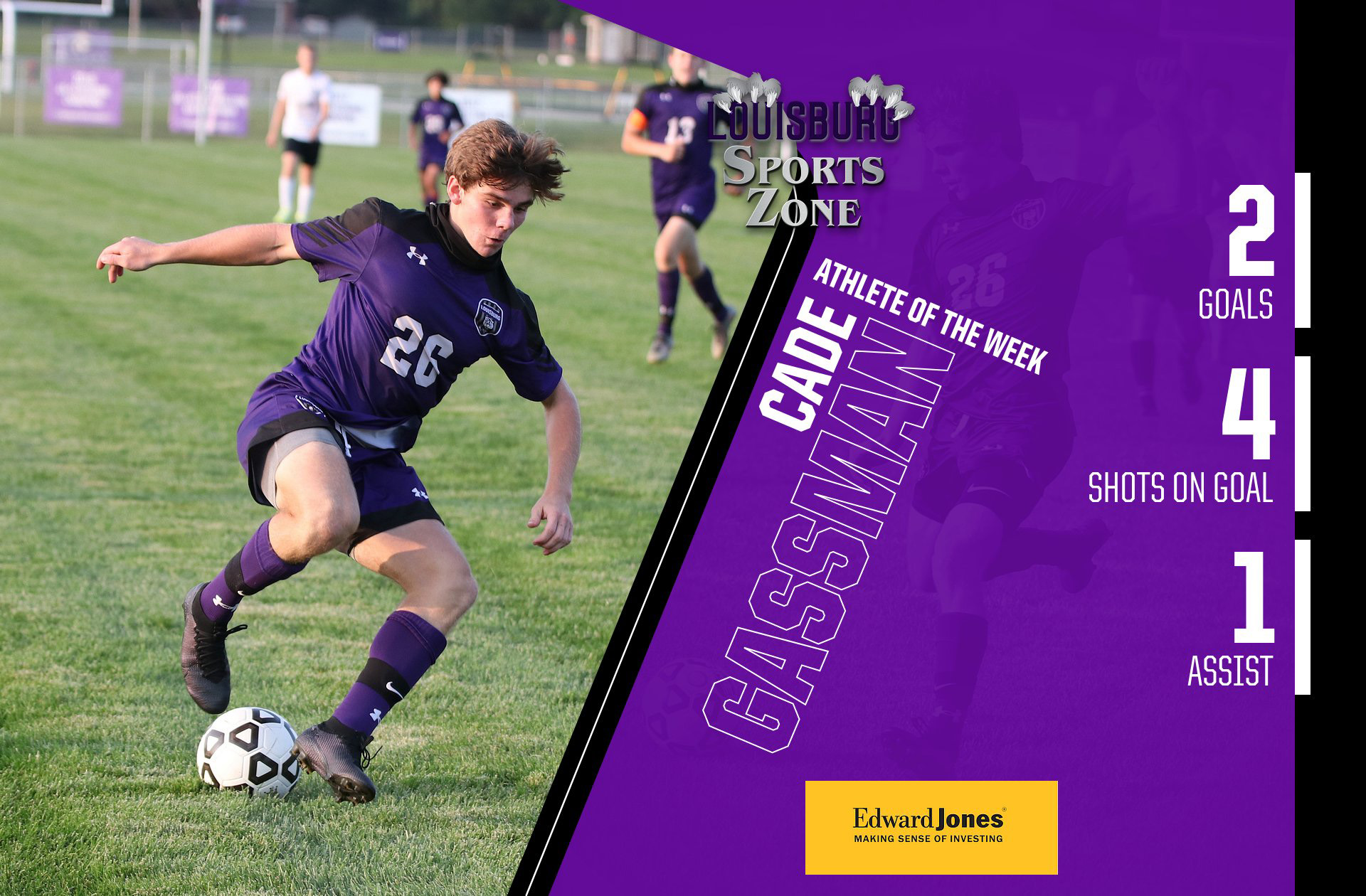 Here is the Louisburg Sports Zone Athlete of the Week for week six of the fall sports season, sponsored by Edward Jones-Craig Holtzen.
CADE GASSMAN, SOPHOMORE, BOYS SOCCER
Louisburg sophomore Cade Gassman helped the Wildcats to a big road win at Eudora last week. Gassman scored two of the team's four goals, and also added an assist. The Wildcat forward also had four shots on goal against Eudora and Spring Hill earlier in the week, and took 10 shots overall. On the season, Gassman has seven goals to go along with four assists.
The athlete of the week award is announced every Wednesday morning during the fall season and the winner is selected by Louisburg Sports Zone with the help of nominations from coaches.
Previous winners:
Week 1: Weston Guetterman
Week 2: Lola Edwards
Week 3: Logan Faulkner
Week 4: Rinny McMullen
Week 5: Carson Houchen