Louisburg 38, Tonganoxie 31
TONGANOXIE – The shooting numbers weren't exactly where he wanted them, and neither were the turnovers, but there was one stat where Louisburg head coach Shawn Lowry was relieved his team had the upper-hand – the scoreboard.
The Lady Cats held off a late Tonganoxie run and used a big second quarter offensively to come away with a 38-31 win over the Chieftains in their season opener Friday at Tonganoxie High School.
"It was a weird game for sure," Lowry said. "We won, but there really wasn't a lot of excitement right after the game. I think once it sinks in a little for them, they might get a little more excited that they won, especially since it was on the road in a tough place to play."
Both teams were trying to get their first-game jitters out of the way in a turnover-filled first quarter, and neither team could get into a rhythm offensively as Tonganoxie led 6-5 going into the second quarter.
It was there where the Lady Cats were able to break the game open as they outscored the Chieftains 16-7 before halftime and took an eight-point lead into the locker room.
Junior Madilyn Melton got the Lady Cats going in the second quarter with seven consecutive points and fellow junior Megan Foote ended the half with five points of her own to help give Louisburg a 21-13 lead at halftime.
Melton carried the load for Louisburg most of the night as she led the team in three different categories. She led the Lady Cats with a team-high 15 points, seven rebounds and five steals to go along with six deflections.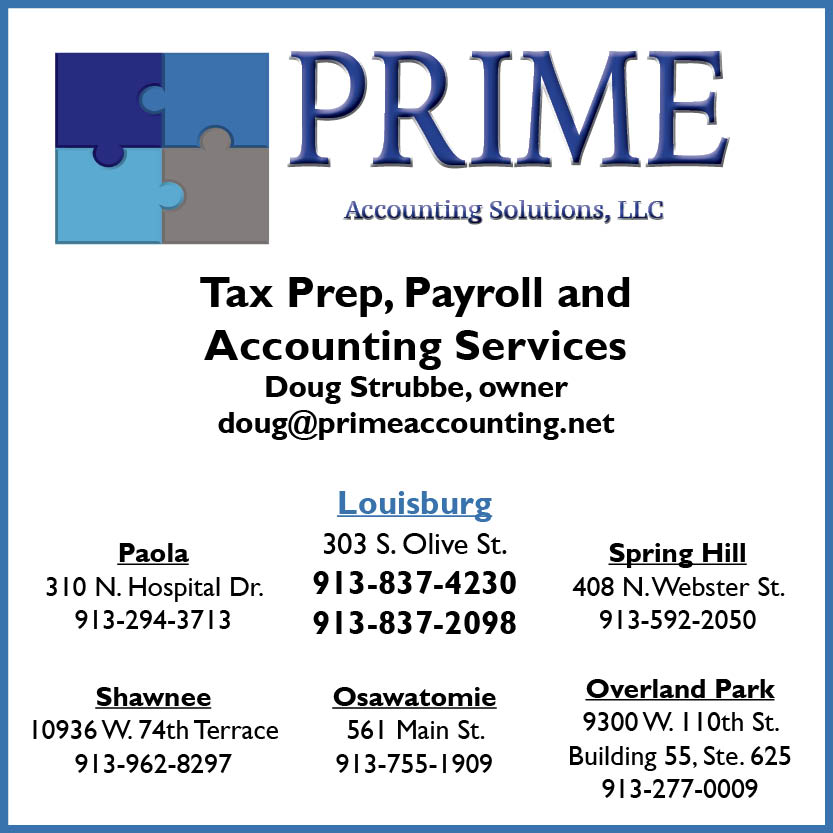 Junior Brooklyn Diederich also hit a pair of 3-pointers at good times for the Lady Cats as she finished with nine points and sophomore Delaney Wright added six. Junior Alyse Moore was second on the team with four steals and Diederich had three of her own.
"Madilyn was tough and made some great plays," Lowry said. "She has put herself in a position this year where she can come in and make plays. At the same time, other players will need to step up and be prepared when teams take some things away from her. We have players that can do that. Part of it is confidence and experience, but they will get that. I thought we had some players that were pretty tough. Brooklyn played hard and battled all night, Delaney battled her tail off as did Alyse."
Defensively, the Lady Cats (1-0) held Tonganoxie to just 20 points through three quarters and forced 27 turnovers for the game. Although Tonganoxie outrebounded Louisburg on the defensive glass, the Lady Cats were able to get 15 offensive boards and turned those into 14 second chance points.
"We played okay on defense," Lowry said. "Film will be good for us. Once you get the first game under your belt, I think it will help. We had some rotation stuff that I know we didn't do and rebounding too. We didn't rebound very well, and to be honest, I am not sure we deserved to be on the right side of the scoreboard. We have a lot to work on.
"Tonganoxie is a physical team, with a couple really physical players, and we have to elevate our toughness. That is something we are going to work on. We actually have a lot of stuff that we need to work on, especially with rotations and stuff like that. We were able to play a lot of players and depth was a good thing for us. It really helped us out."
Louisburg will try and make it two wins in a row tonight when the Lady Cats travel to Burlington. Tipoff is set for 6 p.m.
LOU               5             16           9             8 – 38
TON              6             7             6             12 – 31
LOUISBURG (1-0): Madilyn Melton 5-13 4-7 15; Brooklyn Diederich 2-12 3-6 9; Delaney Wright 2-7 2-5 6; Megan Foote 2-5 1-2 5; Alyse Moore 1-5 0-2 2. Totals: 12-49 10-22 38. 3-point field goals: 3, (Diederich 2, Melton)