Week 3 Athlete of the Week: Ben Guetterman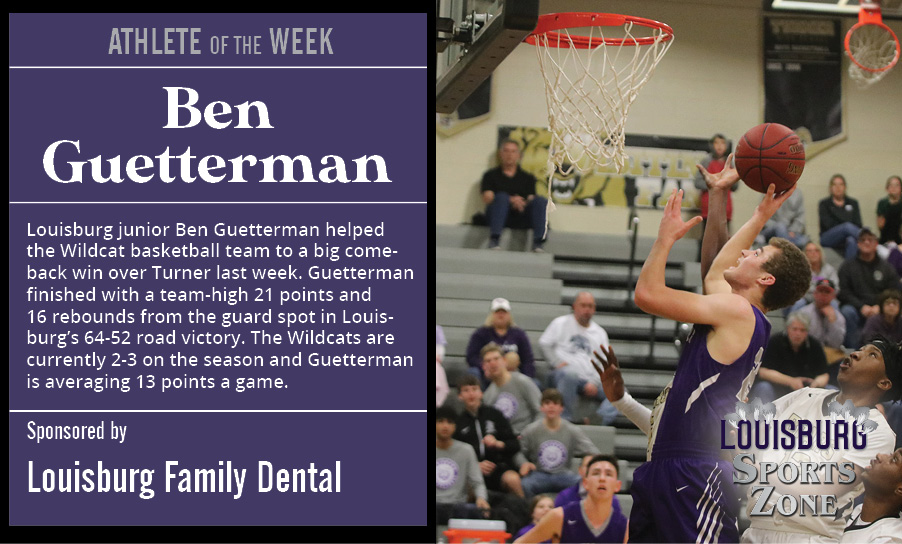 Here is the Louisburg Sports Zone Athlete of the Week for week three of the winter sports season, sponsored by Louisburg Family Dental.
BEN GUETTERMAN, JUNIOR, BOYS BASKETBALL
Louisburg junior Ben Guetterman helped the Wildcat basketball team to a big comeback win over Turner last week. Guetterman finished with a team-high 21 points and 16 rebounds from the guard spot in Louisburg's 64-52 road victory. The Wildcats are currently 3-3 on the season and Guetterman is averaging 13 points a game.
The athlete of the week award is announced every Wednesday morning during the winter season and the winner is selected by Louisburg Sports Zone with the help of nominations from coaches.
Previous winners:
Week 1: Ryan Owens
Week 2: Alyse Moore